Storage
Your special requirements determine how your relocation within Australia or Overseas proceeds. Our vehicles and personnel for uplifts and deliveries are arranged according to your needs. Interim holding of goods in transit can be arranged in Whybirds Removals secure storage and transit warehouse facilities.
Storage can be for short, medium or long term periods and access to storage consignments is possible to retrieve items due to changes of circumstances in consultation with our operations department.
Storage Facilities & Conditions
Modern storage facilities
Secure monitored storage conditions with 24 hour security
Inventory management and storage control for location, number and type of items and module or container numbers
Annual plumbing, electrical, fire systems and pest control compliance certificates obtained
Quarterly pest control treatments undertaken by a professional pest control provider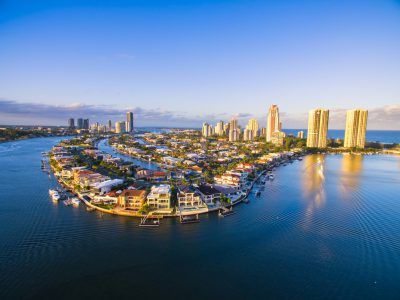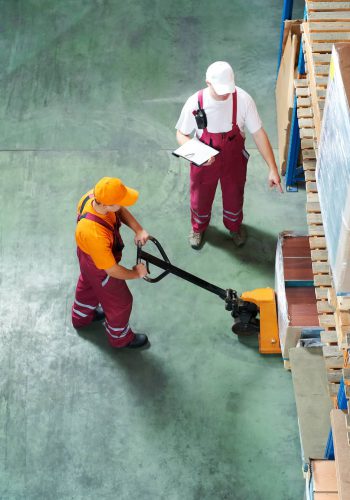 Storage Options
Call us on 1300 653 884
Storage modules – specifically constructed timber furniture storage modules providing a secure, dust free environment for short and long term storage
Open Stack – stowed in individual marked bays on the warehouse floor with protective packing where required, surrounded by corrugated cardboard for separation and covered with a calico or heavy duty plastic drop sheet
Containers – 20′ ISO and High Cube containers for short term storage to a maximum of three months storage. Avoids double handling with just one uplift and one delivery from the same container
Self Storage – storage controlled by the owner of the goods in 20′ ISO containers, furniture delivered in by the owner and your own padlock placed on it for security. 7 day access if required
Open Storage – either open yard or covered warehouse storage for cars, boats, motor cycles, caravans and trailers
Self Storage
Whybirds Removals have Self Storage available at our Ipswich depot.
This is a no frills type of containerised storage in a fully secured yard with 7 day daylight hours access by electronic card.
Security is enhanced by CCTV and security patrols.
The storage in 6 metre/20 foot ISO shipping containers so the internal dimension are 5.90 metres long x 2.35 metres wide and 2.38 metres high. The internal cubic volume is 33m3.
We Offer
Removal Services
7 day electronic Access
Short or Long term storage
Cartons and all other packing materials available
Plasma / LCD television cartons also available
Available for Private & Commercial storage
Special extended containers are available for plumbers, electricians and tradesmen. These containers hold 6 metre lengths of poly pipe in adjustable racks and have work or storage space alongside and under the pipe racks.
The storage facility is fully fenced with an electronic access gate, it is equipped with security cameras including a registration plate reader on the main gate, there are regular security patrols and a night watchman on the premises so security is a priority for us to protect your stored goods.
Moving Locally or Inter-Intrastate
From the moment your move is booked, we work hard to ensure every aspect is prearranged and ready for the big day.
Our Moving Consultants will provide you with:
A detailed Moving Schedule, including confirmation of dates for all services
A dedicated Move Coordinator, who will be your main point of contact in the office during your move
Insurance documentation and factual advice to assist you with your transit insurance requirements.
The strength of the Whybirds/ AMG partnership lies in the combined capabilities of independent movers located around Australia. Together we own and operate a national network, AMG, that is innovative with shared resources that cannot be matched. We operate a diverse range of clean modern vehicles to suit just about any situation, ranging from smaller prepacking support vehicles and removal vans to larger interstate vehicles, road trains and containers.
Storage
This could be for any number of reasons: a temporary interstate or international posting, a smaller property, or the need to move out of your current home before your new home is ready.
We take just as much care with your stored items as we do with those that we move.
You can rest assured that your valued belongings will be kept safely in the best possible condition, until you next require them.
All storage consignments are carefully packed into special storage containers sealed and stored in one of our convenient storage facilities. These storage containers and warehouses are clean, dry and secure, and a full inventory of your possessions is always provided.
On the day of uplift, all items for storage are carefully catalogued and securely labelled prior to being loaded. Special items such as billiard tables, pianos or large works of art are stored separately in purpose built bays. Lounge suites and arm chairs are enclosed in sealed protective covers and stored separately.
Should you require access to particular items, this can be arranged easily with prior notice. Notice is required as all AMG partners manage Border Force Bonded facilities so security and consignment control is foremost.
AMG welcome inspections of our storage facilities.
Whybirds Removals also provide Self-Storage at competitive rates AMG storage facilities feature:
Monitored alarm systems and patrolled security
Regular fumigation ensuring a clean pest free environment
State of the art electronic consignment control
Containerised storage, eliminating the risk of your items being mixed with other consignments
Transit Insurance
We take every precaution to protect your possessions during storage, transit and delivery. In addition, we can advise and arrange comprehensive insurance cover for your goods and will help you complete all the necessary paperwork.
Storage Facilities
If you are travelling en route we can arrange to store your goods in transit, or for longer periods and defer pending your arrival at your new destination. As members of the AMG Group we have owned and operated facilities throughout Australia where we can store your possessions in facilities featuring;
Monitored alarm systems and patrolled security
Regular fumigation ensuring a clean pest free environment
State of the art electronic consignment control
Containerized storage, eliminating the risk of your items being mixed with other consignments
Final Delivery Reinstatement
On final delivery, delivery will be completed on a date and time as agreed with you to your new residence – the furniture items placed in the respective rooms at your direction with 'basic' reassembly to those furniture items we dismantled. Please let us know if you require the cartons to be unpacked, this can take days to complete, and can be overwhelming deciding what goes where.

But our staff are here to help.

We have ladies who can take care of your unpacking for you, they can even get your whole home organised in just one day. Whether you'd like a little help with the kitchen or other priority areas, or the whole house unpacked for you, contact your move coordinator who can arrange to save you time and reduce the stress of setting up your new home.
Planning Your Move
We believe that planning your move is essential, and we start that process with an initial visit to your home, or with a telephone consultation if you prefer. We'll explain the entire removal process from professional packing, collection and shipment to final delivery and reinstatement of furniture and effects in your new home. Just as importantly, we'll agree on an individually tailored personal moving plan with you and keep you informed and updated at all times. Our personal checklist and tips on moving day have been designed to help you on your way.
Protection from Start to Finish
We have the knowledge, skill and experience to professionally pack your belongings, using approved materials and recognised techniques to provide the best protection throughout their journey. Our packers are trained to Australian Furniture Removers Association (AFRA) export packing standards, the highest in our industry, and are familiar with the very latest techniques. You will find our team courteous, helpful and respectful of your valued possessions.